There is less time left to say goodbye to 2016. Therefore, we must raise a toast for the new year that is behind the corner. From Ice Tech we would like that you do not miss the best cocktails on the last day of the year. So take note:
Ginger Margarita.
Give a bitter touch to the new year with this cocktail.
Ingredients:
15 ml of Patrón Citrónge tequila
45 ml of Patrón Silver tequila
Fresh ginger
A touch of angostura bitters
The juice of one lemon
Honey
1 lemon slice to decorate
Ice Tech ice
Preparation:
In a cocktail shaker mix the lemon juice with a slice of fresh ginger. Add the remaining ingredients and fill it with Ice Tech ice. Then, strain it twice in an ice-cold glass. Decorate it with a lemon slice.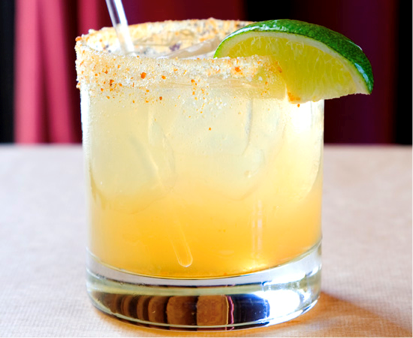 Mojito.
There is no doubt that you were not thinking of this one. However, there will be no sweeter start than the one you can get by drinking a Mojito.
Ingredients for 4 Mojitos:
Aged rum
6 brown sugar tablespoons
4 limes
Mint leaves
Seven Up or Ginger Ale
Ice Tech Chopped ice.
Preparation:
We distribute the brown sugar and several mint leaves or peppermint (washed in water) in the glasses. After this, we cut the limes into eight pieces. First in the middle of it and then on each of the halves in four pieces. We put 6 pieces of lime in each glass and we crush them with the mortar.
Once the limes have released all their juice and the sugar has been dissolved, fill the glasses with Ice Tech chopped ice.
Then, pour a couple of glasses of rum in each glass. As each one has its taste regarding alcohol, the amount of shots to add will depend on our taste.
We stir it to mix everything and we finish by incorporating the Sprite, 7Up or Ginger Ale.
Finally, decorate it with the remaining pieces of lime and a sprig of mint.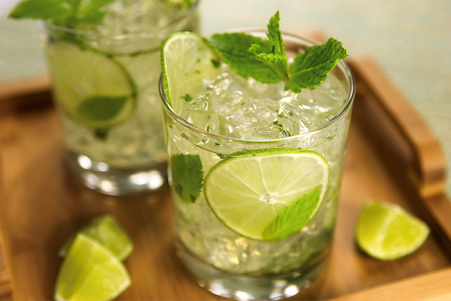 Gin tonic.
Yes, we know it, it's a cliché. But how about giving a personal touch? A gin and tonic with cherry, hibiscus and cinnamon, what a good combination!
Ingredients (for 1):
4-6 Ice Tech ice cubes
Martin Miller's Gin (5-7 cl.)
Schweppes Tonic Water (20 cl.)
Hibiscus flower (2-3)
Cherries (5)
Cinnamon (1 branch)
Preparation:
Fill our glass with Ice Tech ice cubes and stir it with our special cocktail spoon. Add the desired dose of gin with our measurer.
Then, pour the tonic water on the cocktail spoon. If you do not have one, you can use a fork or a normal spoon, taking care to make the tonic fall on the back of it.
A third option would be to pour the tonic water so that it falls down the wall of the glass (similar to how you do when oxygenating a wine in a decanter).
Add the cherries (previously washed and dried) and place the cinnamon stick on one side of the glass.
Finally, add the hibiscus as a topping. With this we will get new nuances (smell, taste) and a more striking presentation (soon you will see how the hibiscus "dyes" our glass with nice reddish tone).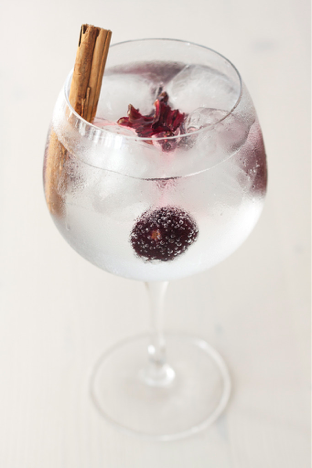 Let's give the best farewell to this year full of amazing moments and welcome a even better one. Always hand and hand with Ice Tech 😉 .