Granular Ice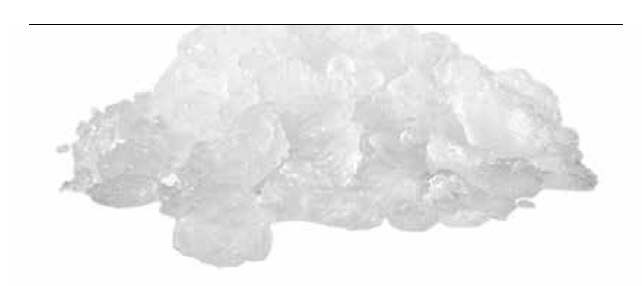 General Features
Natural shaped Ice! The optimal solution for long lasting freshness.
ICE TECH GR
flaker ice makers will give you optimal cooling for a wide variety of products and applications.
Fresh food displays in Supermarkets and fast serve restaurants, sea food conservation and cocktails are just some day-to-day examples.
But flakers are equally wide spread and used in laboratories, healrth care, industrial and very diverse scientific environments.
Flake ice enables various sectors to maintain temperatures controled and thus ensuring security in food, commercial, scientific and industrial
applications.
The high grade foodsafe stainless steel and superior density isolation will ensure quality with and optimized energy consumption.
Range

Technical Features / Operating Limits
Ice Cube
Flake Ice ideal for fish counter, keeping salad bar fruits and soft drinks displays.
Body
AISI 304 Stainless Steel.
Vertical Cylindrical
Evaporator
The gearbox, the motor protection device an the bearing have been designed by ICE TECH to provide full reliability and long life.
Switch
Machines are timer and switch operated. Simple, easy to understand and service. High reliability and low spare cost.
Accesories
ICE TECH GR machine comes with a scoop.
Range
Air Temperature: 5 – 40 ºC
Water Temperature: 5 – 35 ºC
Pressure: 0,7 – 6 bar
Ice Production Capacity
Kg/24h at ambient temperature 15ºC, Water temperature 10ºC
Certification
ISO 9001, CE
Others
Refrigerant R452A & R290
Water inlet connection 3/4" Gas
Drain 20mm. connection.
Single phase input 220V–50Hz. / Optional 220V-60Hz.
Model
Condensation
System
Production
Kg. / Day
Storage
Kg.
Voltage
Maximum Power
Input W

WIDTH x DEPTH x HEIGHT
Dimensions mm.
ICE TECH GR 185C R290
Air
Water
182
178
40
40
I
700
540
515 x 550 x 1355
ICE TECH GR 235 R290
Air
Water
230
234
MODULAR
MODULAR
I
780
780
515 x 550 x 486
ICE TECH GR 455 R290
Air
Water
482
502
MODULAR
MODULAR
I
1350
1300
675 x 550 x 660
ICE TECH GR 655
Air
Water
655
632
MODULAR
MODULAR
I / III
1850
1850
675 x 550 x 800
ICE TECH GR 560 SPLIT
-
565
MODULAR
III
600
525 x 410 x 815
ICE TECH GR 850 CO2 SPLIT
-
850
MODULAR
I
600
525 x 410 x 815
Ir al inicio de la pagina