See you at Sigep 2023
ICETECH returns to Sigep 2023 from 21 to 23 January to present the latest innovations in ice machines.

We are looking forward to coming back and meeting with customers and colleagues.

We will be waiting for you in hall B1 Stand 059.

Thank you for visiting us at Host Milan 2021

ICE TECH participated in the new edition of Host 2021, held from 22nd to 26th October in Milan, Italy.

The ICETECH team thanks you for visiting our stand at Host 2021. It has been a special year and we were looking forward to meet you again.

It has been a pleasure to show you our company and the new products we have presented.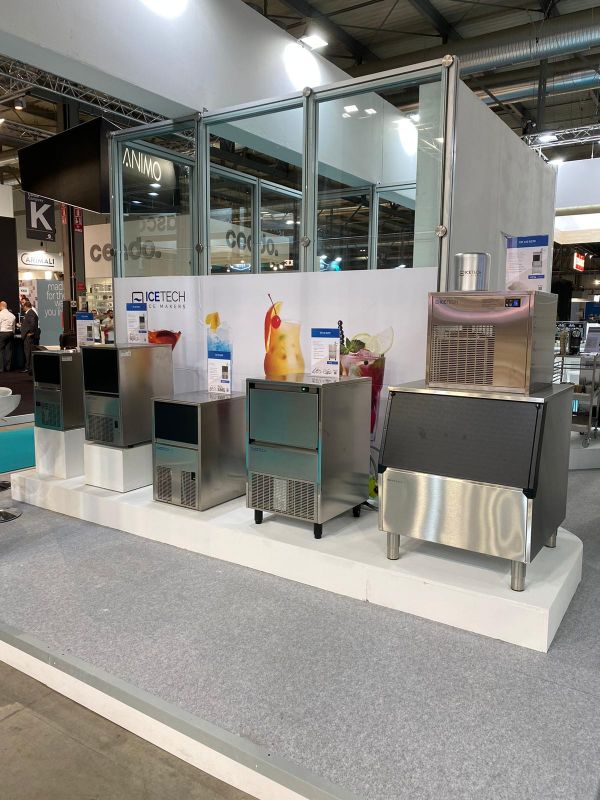 New range PS R290: More efficient and ecological
R290 natural gas with very low GWP index which also reduces energy consumption.
New electronic board with signalling for better control of machine status and alarms.
Better access to components from the front.
Cleaning button for draining the water from the bucket.
Easy access to the electrical panel.
Mechanical sensor to detect the correct filling of the tank. Simplified system that avoids errors and allows the detection of faults.
New copper and aluminium condenser. Better durability against corrosion and heat dissipation.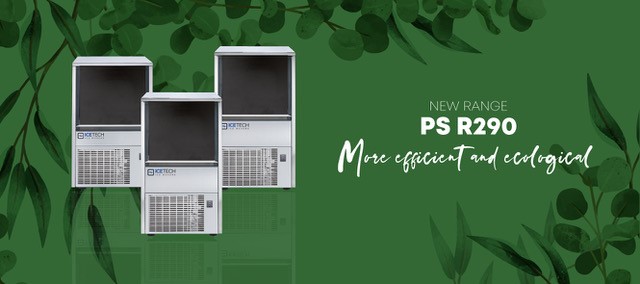 We help you clean and sanitize ice machine during easing of lockdown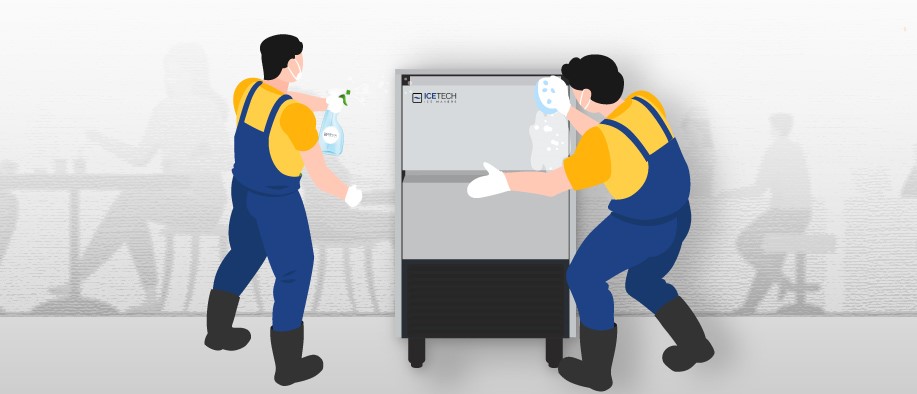 Start-up of the ice machine after a period of inactivity



Recommendations to follow when starting an ICETECH ice machine after a period of time without use.

Cleaning and decalcification of the ice machine

Clean and descale the ice machine to improve its performance after a period of inactivity and maintain the safety and hygiene of all users.

.

Ice machine installation


Discover step by step how to correctly install an ICETECH Ice Makers machine.
.Available for

models SS-SK, PS, FDHD y CD.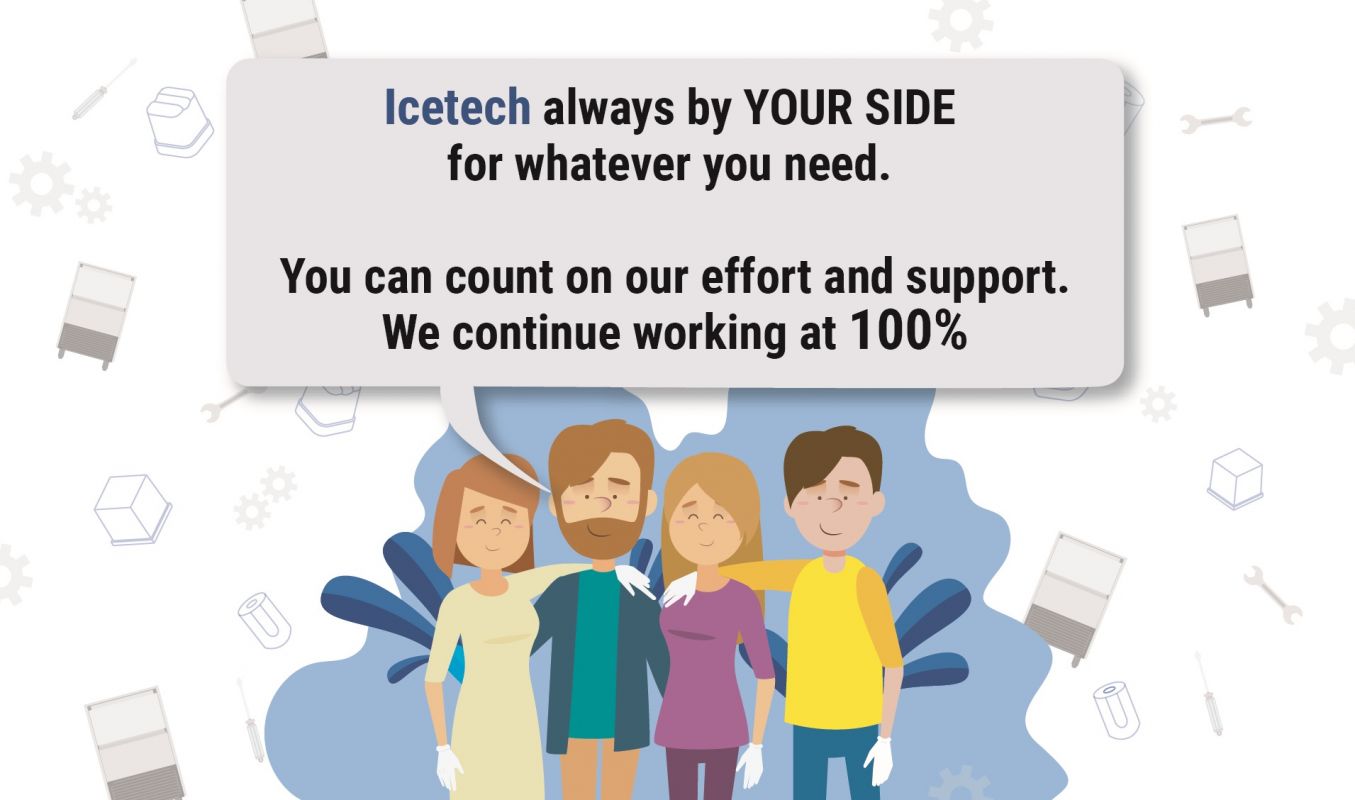 After analyzing the Royal Decree declaring the state of emergency for management of the health crisis situation caused by Covid-19, we would like to share with you the main lines of action taken by ICE TECH.

We will maintain our commercial and administrative activity by means of rotating teleworking to guarantee the security of our workers. Therefore, all consultations and orders can be processed by email, telephone or through your sales representative.

Our warehouse will continue to manage orders with the necessary security measures for our employees and partners.

The delivery of your orders will continue as long as it is not prevented by the transport of goods. Some delivery times may be affected by controls in certain geographical areas.
You can also find all the commercial and technical information, videos and product sheets on our website www.icetechice.com, in the Documentation section.
All visits and meetings are cancelled until further notice.
Aprovechamos para desearles lo mejor a todos ustedes y sus familias y darles las gracias por su comprensión.

ICE TECH.

ICE TECH received the seal of Innovative SME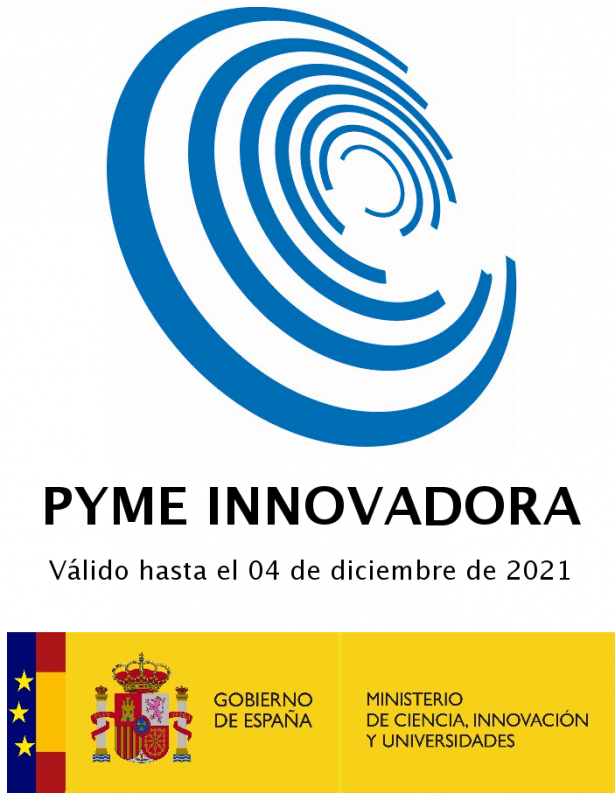 ICE TECH has received the Seal of Innovative SMEs from the Ministry of Economy, Industry and Competitiveness.

The Seal of Innovative SME is a public recognition that the Ministry of Economy and Competitiveness (MINECO) grants to companies that meet a series of requirements and therefore have an innovative character, in order to establish a public policy that helps their growth and sustainability.
Thank you: SIGEP 2020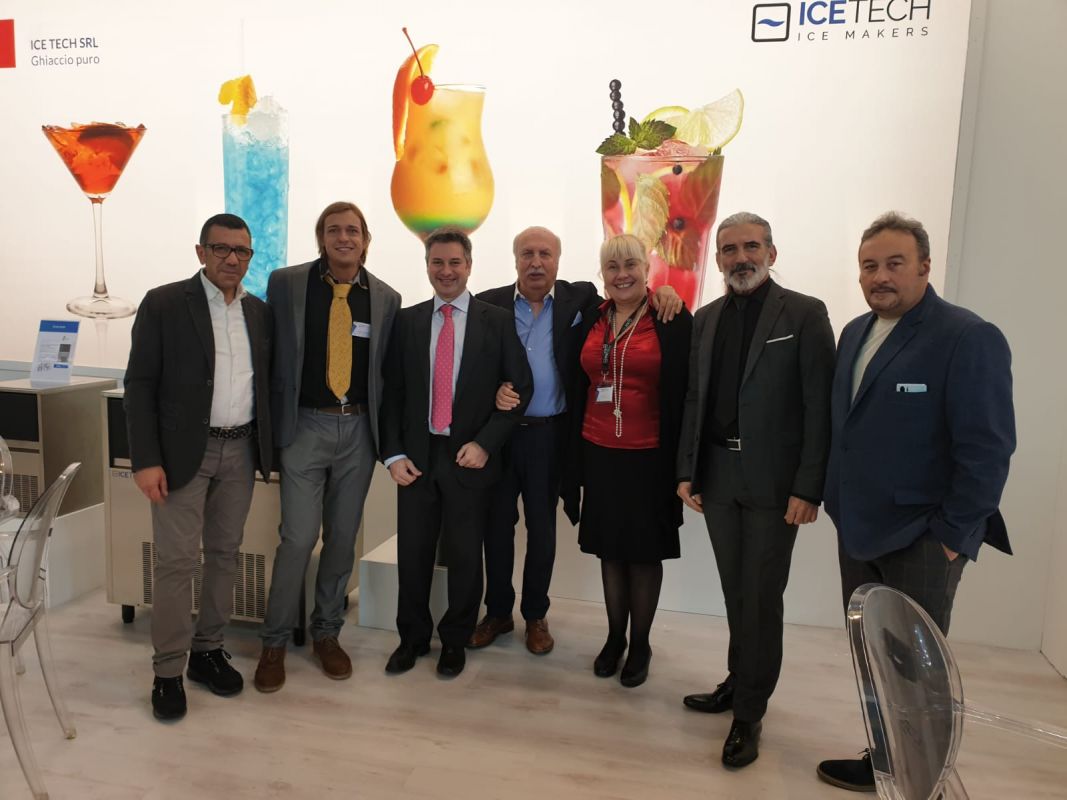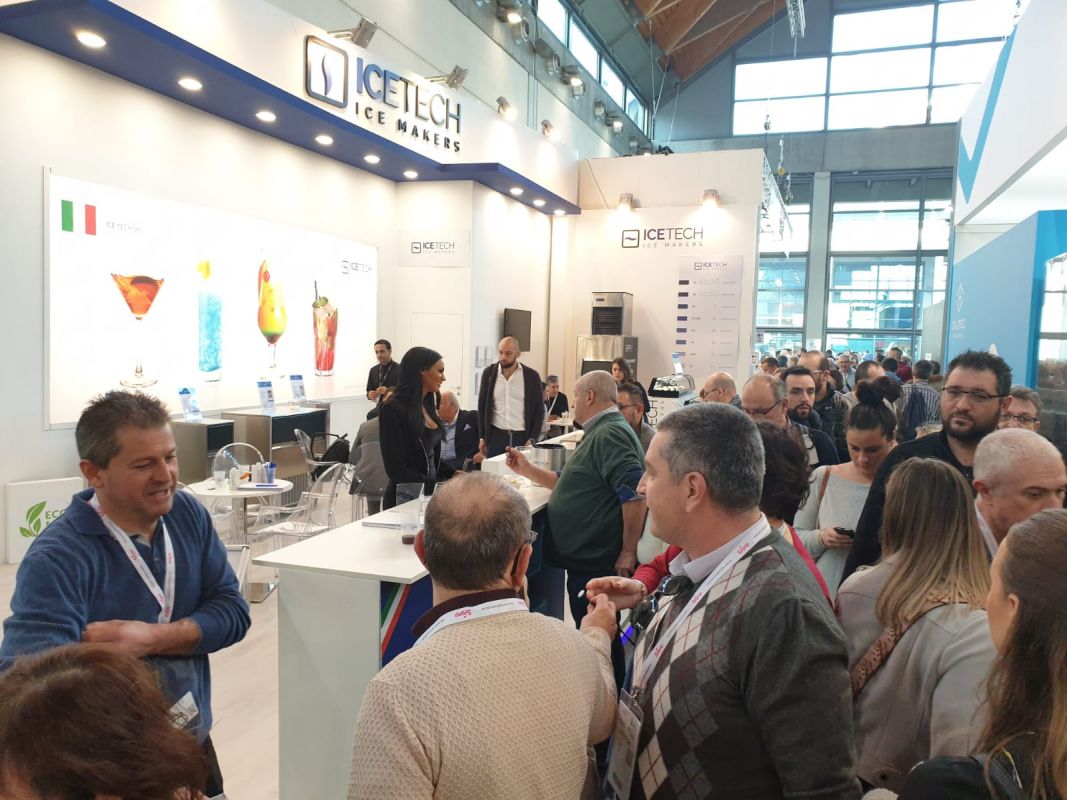 ICE TECH has attended the Sigep 2020 fair from January 18th to 22nd in Rimini, Italy.

One more year, it has been a success of visitors. We would like to thank all the customers and people who came to our stand for taking the time to visit us and learn more about our products.

We invite you to watch the following video where we explain the most important innovations in ICE TECH ice machines presented at Sigep 2020:

ICE TECH participates at SIPEG 2020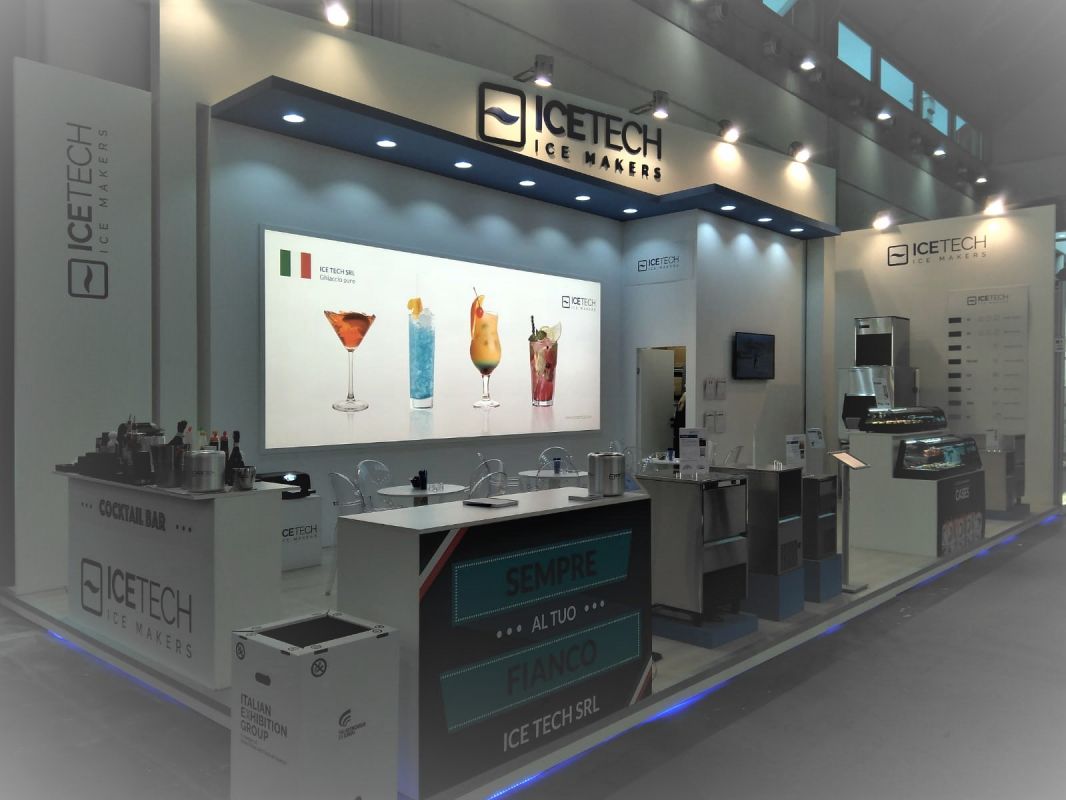 The Sigep Fair in Rimini, which takes place from January 18 to 22, is the meeting place for all operators in the gelato, pastry, chocolate, bakery and coffee industry: from manufacturers to distribution chains, entrepreneurs, professional associations and media. A unique event for the hospitality sector that we will not let go.

ICE TECH will attend another year presenting the latest developments in ice machines.

See you at Stand B1 06 !
Thank you for visiting us at HOST 2019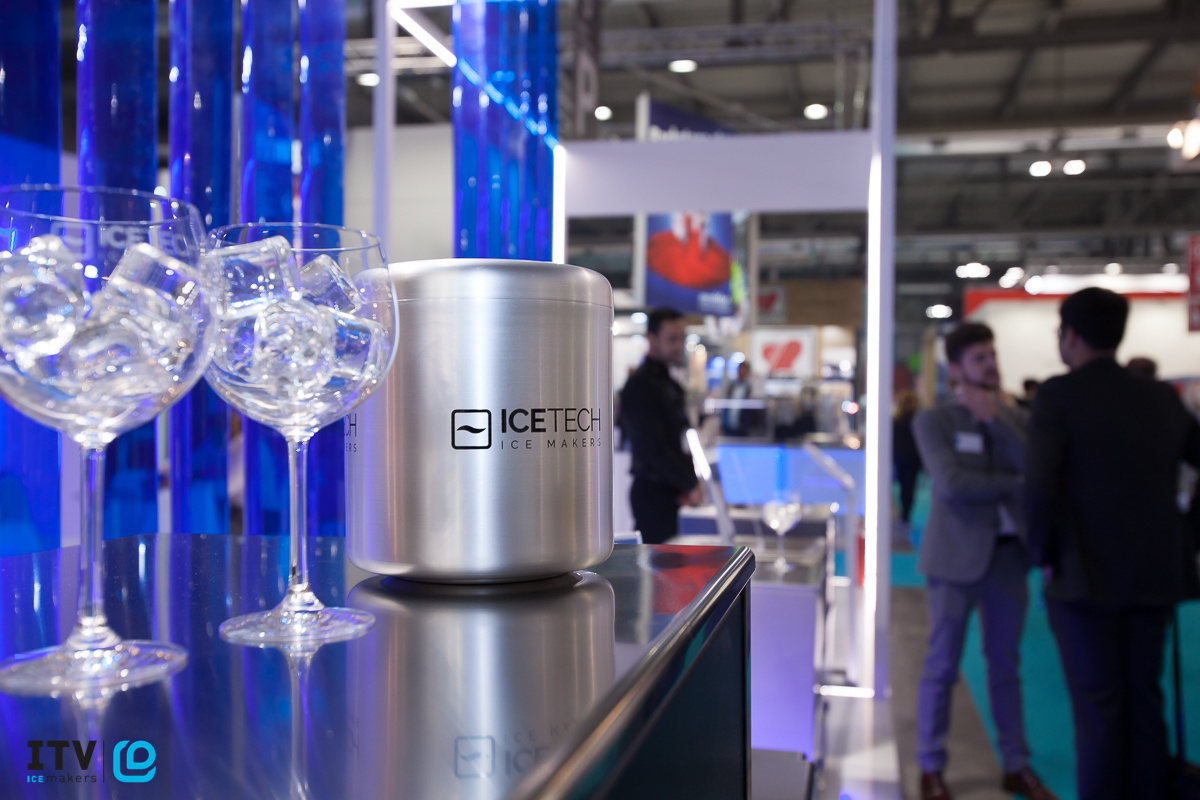 ICE TECH has participated in the new edition of Host 2019 in Milan, Italy, from 18th to 22nd of October 2019.

The ICETECH team would like to thank you for visiting our stand at Host 2019. Without a doubt, your visit has been the key to the success of the fair for us.

It has been a pleasure to be able to show you our company and the novelties we have presented.

We invite you to see our video for HOST 2019:

ICE TECH at Host 2019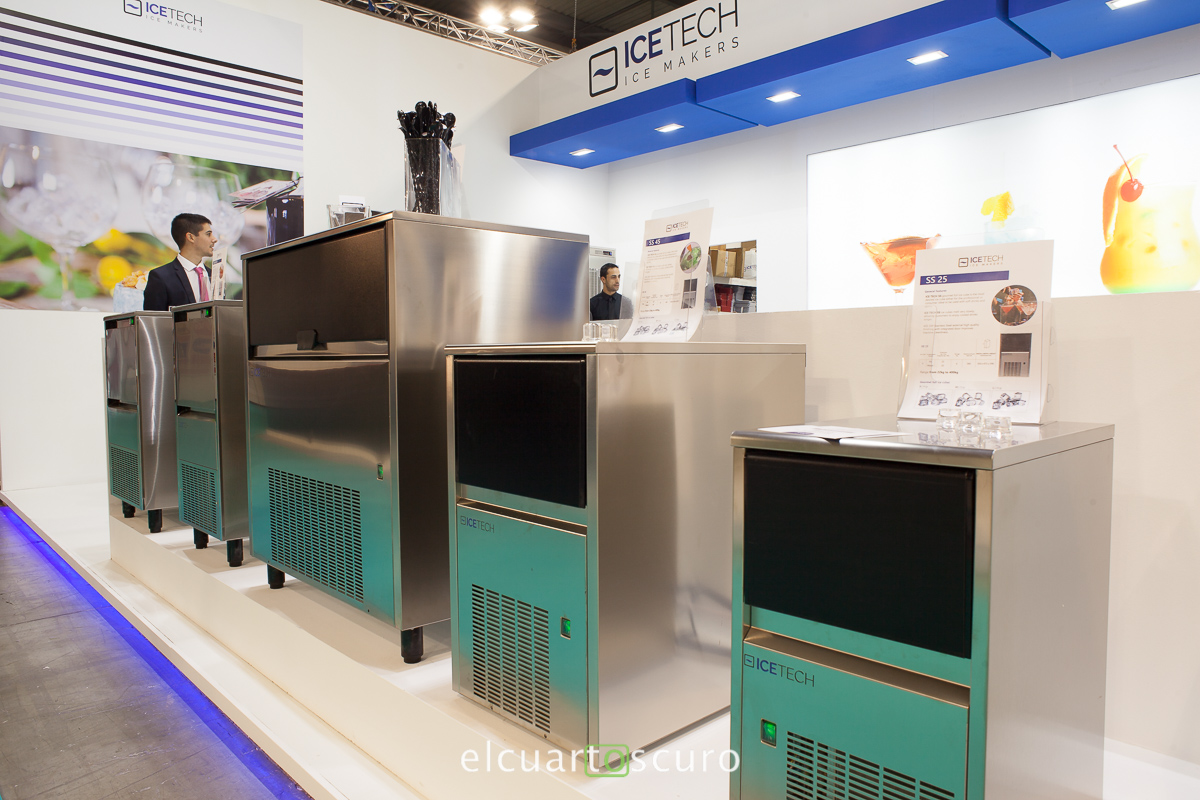 ICETECH participates in the new edition of Host Milan from 18th to 22nd of October 2019, the most important trade fair for hospitality equipment in Europe.

You can't miss athe ICE TECH booth, where we will exhibit the latest innovations in ice machines, responding to new market trends and needs.

We look forward to seeing you in Hall 5 - BOOTH N09 P10!

ASK FOR YOUR INVITATION HERE
ICE TECH collaborates with the highchool IES Bernat Guinovart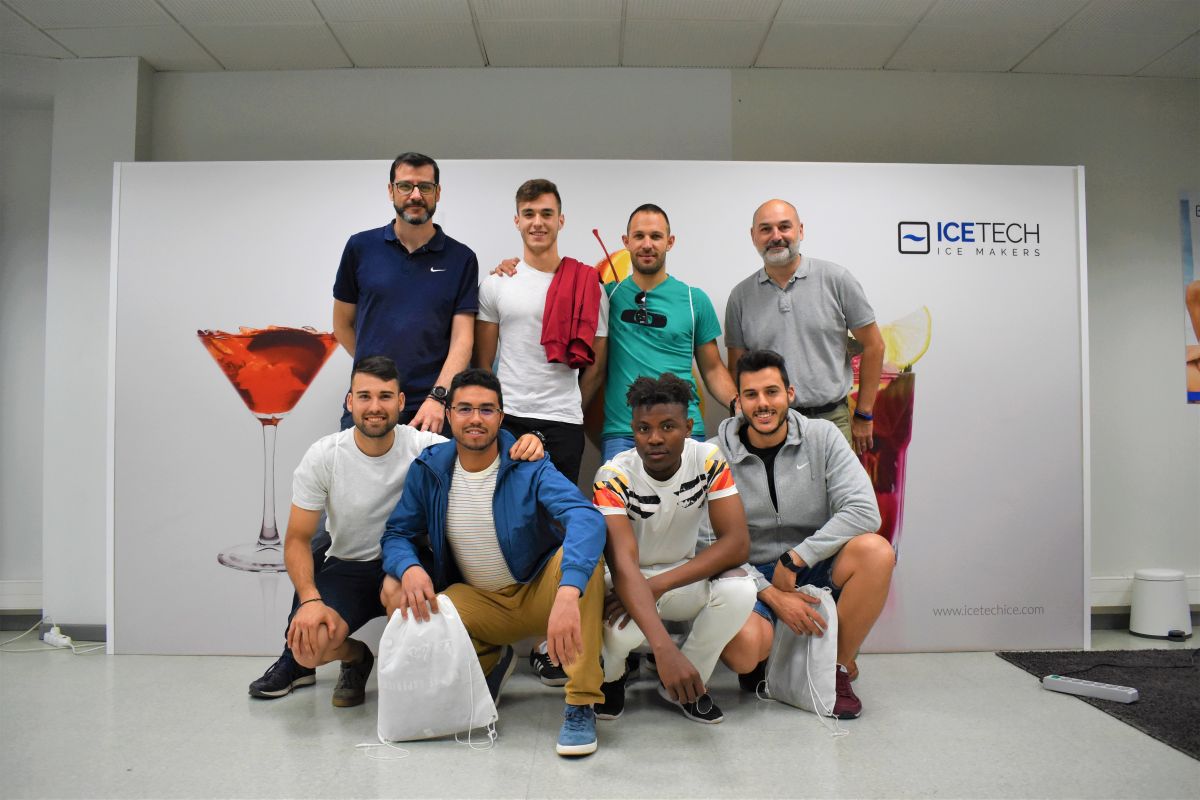 ITV Ice Makers has collaborated with the highschool IES Bernat Guinovart in Algemesí. The students of the maintenance course have visited our facilities to get to know some of the concepts learned during the course.

During the visit to the factory they were able to learn what work is done in ITV and how ice machines work.

It has been a practical and dynamic day where the students have been able to ask directly to the workers about the different subjects studied during the course.
ICE TECH, a success at Sigep 2019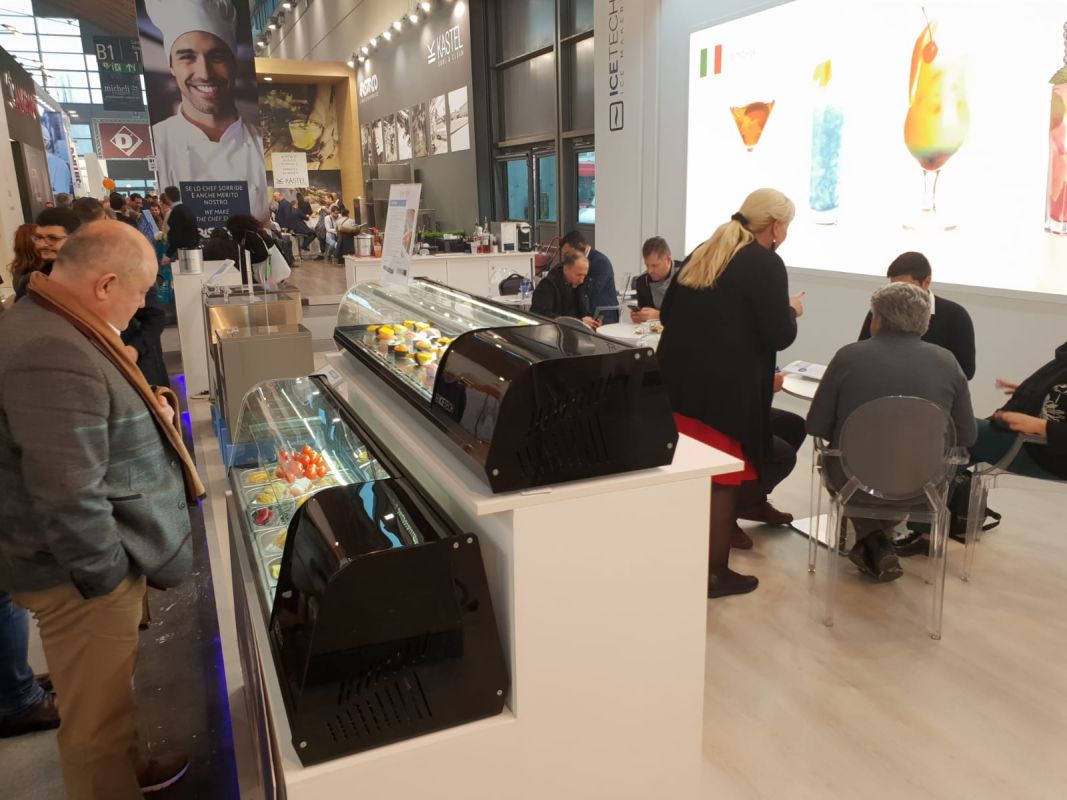 ICE TECH has participated in the new edition of SIGEP 2019 in Rimini, Italy, from 19th to 13th of January 2019.

The booth of ICE TECH was a great success with visitors who were able to get to know all the most important innovations in ice machines for the hotel and catering sector.

We invite you to watch the interview made by the Italian TV in Sigep where we discover what is the latest trend in the market for ice machines.

ICE TECH at Sigep 2019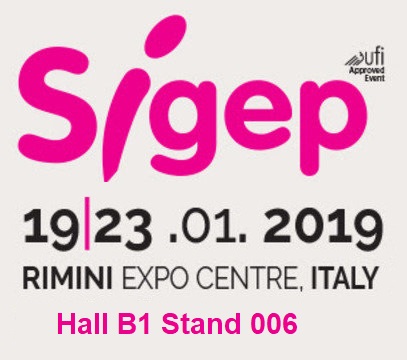 ICE TECH will be present at Sigep 2019 from 19th to 23th of January in Rimini, the 40th International Trade Show of Artisan Gelato, Pastry, Bakery and tje Coffe World..

ICE TECH will present its latest innovations in ice machines and cases to give the most complete service to the hospitality and pastry market.

You can find us in Hall B1 Stand 006 and enjoy a cocktail with the best ice!

We wait for you!

ICE TECH collaborates with FP Xabec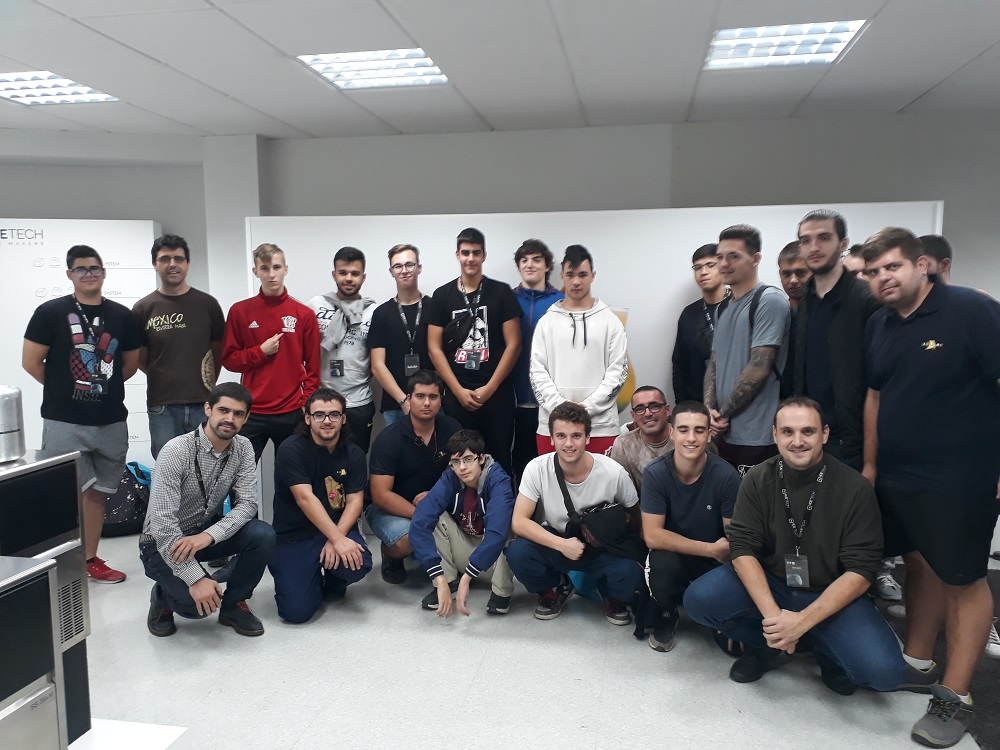 ICE TECH has collaborated with the Xabex FP school. The students have had the opportunity to visit our facilities, know first hand what is the work that is done in ICE TECH and how the ice machines work.

It has been a practical day where they have been able to materialize everything they are studying in the school.

The PS range turns 30 years old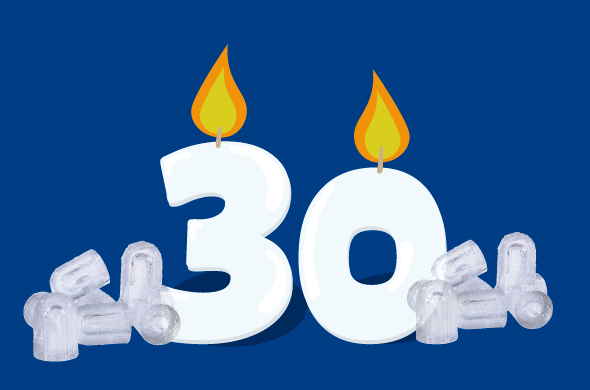 Time does not go by for some technologies, like the one in the PS range, the ICE TECH machines that produce 20cc ice cubes with a system of pallets and electromechanical control that renders electronics and water filters unnecessary.

PS has turned 30 years old without losing any productivity, safety and sustainability whatsoever. The first 100% electromechanical machine in the market is very highly valued by our clients because it is easy to install and maintain; the absence of electronics makes maintenance easier and it is designed to produce ice under the most adverse water quality conditions and in the least suitable locations.

But there is more: the PS machines are tropicalised; which means they work without problems in countries with very high average temperatures. And, thanks to the absence of thermostats, they also work at very low temperatures; its stoppage because the storage is full, is mechanical.

Just like so many other things in life, simple solutions are always more preferable. But simple does not mean easy: behind the PS machines there is constant research, accredited by four of our own ICE TECH patents, just in this range, and three decades of experience in producing and maintaining them and, over the past few years, implementing improvements in performance, sustainability and aesthetics.

Over these thirty years the PS range has continued to show that good technology has no age… or programmed obsolescence.
Ice Tech at Sigep 2018
One more year, Sigep has been a success for Ice Tech! In this edition, we have presented our new slim ice dispenser combined with the new FH / HD 315 Slim
Ice Tech at Sigep 2018

This year our stand was located in the Hall B1, booth 015.

Thank you very much to all the Agents and the visitors who came to our stand to know our product for sharing this fair with us.

The innovation of this edition has been the modular ice machine FD / HD 315 slim, to produce full dice and half dice ice cubes, ideal for fast food establishments. This machine was combined with the new sirion slim dispenser, able of dispensing ice with a single push.

This year we have also included a cocktail bar where all visitors could enjoy a great cocktail with the best ice, ICE TECH ice.

Watch here the video of ICE TECH at SIGEP.
I'm not sure that gender quotas serve much, at least not in the private sector. We chatted at the recent Host fair in Milan from these and other issues related to working women with Teodora Varanakis, from our distribution company in Greece. I like to share, what is the reason for the lack presence of women in management positions? Has ever been true the thesis of the 'glass ceiling' which says that it is the woman herself who is self-limited in her professional progress?

We agree that the female entrepreneur finds more difficulties. Fortunately, not already legal, but related to chauvinist inertias that are still present in the world of business and finance. Some argue that this has to do with the neurological implications of sexual difference, and that is why it is very difficult to eliminate prejudices. Instead, others respond, correctly in my opinion, that there are many differences susceptible to create a prejudice (ugly or handsome, Spanish or British, black or white, from this university or from another) and, however, a correct selection and promotion of professionals is able to save these preventions without foundation.

But an entrepreneur, is also something else. His work is more than technically achieve a series of predetermined objectives. And this is where the woman brings, in effect, a different, more complex and open vision ... although I will not say that it is a better vision.

I feel very proud that in ICE TECH the proportion of managers and directives are almost fifty-fifty, in an eminently manufacturing and technological activity. To achieve it, It has not been necessary a policy of quotas, but yes, perhaps, it has been necessary to be commanded by...a businesswoman.
ICE TECH presents its innovations in en HOST MILAN 2017
Ice Tech has participated in the 40th edition of Host Milan 2017, held from 20 to 24 October. The stand has been a success of visitors who have been able to know all the innovations in ice machines.
Ice Tech in Host 2017

For five days, ICE TECH has been at Host Milan, the world's leading hospitality exhibition, with more than 187,000 visitors from 177 countries.

This year, it has presented the new image and brand identity, as well as the latest innovations in ice machines.

Specifically, it has been introduced the new GRN to produce nugget ice, ideal for new trends in cocktails. In addition, the new FD 310 Slim, a perfect machine for producing ice very fast, especially focused on fast-food restaurants. Another important innovation this year has been the new Bin 175 Slim, a perfect ice storage system for all shapes of ice, and ideal for an easy and convenient ice extraction

From Ice Tech we want to thank both the fair and all visitors who have passed our stand and have shared with us the ice passion.

urante cinco días, ICE TECH ha estado presente en Host Milan, la principal exposición mundial de hosteelría, con más de 187.000 visitantes procedentes de 177 países.

Ice Tech in PIR 2017
ICE TECH has been present at the PIR 2017, held in Moscow from 9th to 12th of October in collaboration with the company "Stars of Catering".

PIR 17

ICE TECH products have been a success among the participants who have shown special interest in our ice machines, strengthening our position in the Russian market.

This year the CD and GR ranges have been exhibited for granular ice, perfect for fresh food exhibitors in supermarkets, restaurants with prepared meals, seafood preservation, cocktails, etc.

Also, the SS 25, which produces ice that melts very slowly, allowing customers to enjoy their cold drinks more carefully.

Thanks to all the visitors and especially to "Stars of Catering" for being part of ICE TECH.
Industria Técnica Valenciana. Plan de Internacionalización 2016
PROYECTO REALIZADO CON LA AYUDA DEL INSTITUTO VALENCIANO DE COMPETITIVIDAD EMPRESARIAL ACOGIDO AL PROGRAMA DE AYUDA A LOS PLANES DE INTERNACIONALIZACIÓN DE LAS PYMES DE LA COMUNITAT VALENCIANA EJERCICIO 2016

TÍTULO: Industria Técnica Valenciana. Plan de Internacionalización 2016.
Ayudas plan internacionalización - ITAPIN/2016/520
Importe de ayuda concedida: 10.699,00 €

The Ice Tech headquarters in Valencia is training Italian technicians
In order to strengthen the brand in Italy, the Ice Tech headquarter in Valencia is giving course to more than 10 technicians from Italy. The course objective is to learn the operation and maintenance of our ice machines.
Ice Tech has prepared a very pleasant stay in Valencia for both technicians and their companions. Throughout the day you will receive a theory and practice training by the Ice Tech technical service. They will also get to know our production plant through a guided tour of the factory. Ice Tech has organized an immersion day in our plant. Apart from the guided tour and the training, we must add the tasting food of several types of Valencian rice.

In addition, the technicians are staying in a central hotel in Valencia, so they can enjoy the city and its culture in the coming days. Tonight, we will share a dinner at one of the city's landmark restaurants.

This course is part of Ice Tech's new policy of providing better customer service. The company, leader in the manufacture of ice machines, strongly relies on the Italian market and on the training of its workers.

This is the first of several trainings that the company will carry out throughout the year. This same course will be repeated in March.
Ice Tech success at Sigep 2017
Ice Tech has succeeded at Sigep! One more year, we are delighted of having been able of taking part in such a successful international fair. In this edition, we have presented our new signs of identity. A fusion between ice and water, with which we feel fully identified.
Ice Tech at Sigep 2017



Everything started at the B1 pavilion, specifically in the Stand 026. A 32 square meters stand. It was like a dream: new image, new colors, new promotions, new identity, new ice and lots of possibilities regarding Ice Tech cocktails.

And that dream has come true thanks to you. We have been able to contact with hundreds of customers from all over the world and, the best of all is that we have met new people who will accompany us on our way.

Our image does not stop growing and we grow with it. It has been very well welcomed all around the world and we cannot be prouder to share it with you.

Thank you very much for sharing with us a moment as special as the one we have just experienced at the fair, full of emotions, which would not have been possible without you.
Ice Tech highlights innovation in its new brand image
Starting a new year brings new emotions, new experiences and, as always, a new life. That happens to us at Ice Tech. We would like to start the year with a good beginning. Therefore, we have renewed our corporate image in order to adapt it to the new philosophy of the brand: customer's service innovation.
New logo.


It is not a novelty that we love ice, is it? Well, if it has not been clear, we have represented it in our new logo.

Now Ice Tech represents the fusion between water and ice. Our new corporate colours define us: blue, black and white.

New image.

The new image does not develop for no reason. It is thought to reflect modernity and at the same time professionalism. We want it to be more innovative and attractive so that we can capture the efficiency and quality of Ice Tech machines. Our machines are not simply ice machines, but they have the best technology on the market. They provide a unique flavour to cocktails, soft drinks, coffees… No matter what the product is, an extra taste in our ice cubes is added.
ICETECH TRAINING PROGRAM

Icetech has a training program for students. Yesterday, a group of students visited our manufacturing plant for learn about our technical processes, customer service and about our technologically advance warehouse.

The students are making a course of warehouses and customer service in the Chamber of commerce in Valencia, Spain.



Success at SIGEP 2016



The Sigep 2016 trade show was the perfect setting for Icetech to present its new image.

The latest features of the new generation of ice makers were showcased and were very well received by customers. During the show, Icetech invited its customers to a cocktail to celebrate with them the company's latest products, giving them each a free company football with the purchase of an ice maker.

New products include the SS 400 large capacity ice maker, perfect for businesses that need a reliable high-quality machine to produce large amounts of ice. The SS 400 was presented with a bin for storing ice and dispensing it conveniently.

Icetech also launched its latest display cabinets for preserving food. These cabinets are designed for both sushi and fruit, meat or vegetables.

The FDHD undercounter range, which produces die and half-die shaped ice cubes perfect for fast food outlets, was also presented at Sigep.

ICE TECH IN HOST


Ice Tech will be present at the Host Trade Show in Milan this coming month of October. Once again, as a leading company in the production of ice makers, it will showcase its new innovations to all visitors who drop by the stand. You will find Ice Tech in Hall 9 at stand N10 from October 23 to 27.
Ice Tech will launch three major innovations.



First, the new undercounter FD / HD range which are currently the fastest ice makers on the market, producing a great quantity of ice in a very short time, catering to all types of businesses.


Secondly, Ice Tech will launch the new PS range, which has been redesigned to produce smaller ice cubes, tailored to the needs of its customers. The new range of PS machines have the ideal height for undercounter placement and now come with a newly designed head.



Finally, the new GR 850 CO2 Split, a machine that produces granular ice, and operates using environmentally friendly CO2, will be showcased.
If you wish to learn more about these innovations, we look forward to your visit to our stand at Host this coming month of October.
Ir al inicio de la pagina