It doesn't matter if you practice it as a hobby or if it's the first time you try it. Christmas brings with it ice skating come what may. It doesn't matter if you're the one who falls all the time or if you do pirouettes on ice, the important thing is to do it in company. From Ice Tech, we would like to show you the most amazing skating rinks around the world. Choose yours 😉
1. Hyde Park, a Winter Wonderland.
Located in London, it is the largest ice rink in the entire British continent.
2. The Vienna Town Hall Square.
The square becomes a whole skating rink in Winter. Here you will not only taste a Christmas flavour on the slopes, but you will also enjoy its lights.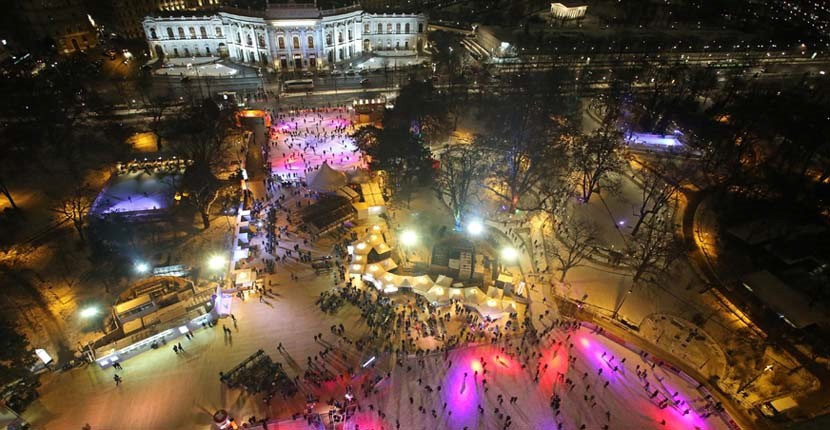 3. The first floor of the Eiffel Tower.
Its is not necessary to tell you where it is, right? Skate on the art of love along 50 m on the ground, in 200 square metres. It is a frozen experience.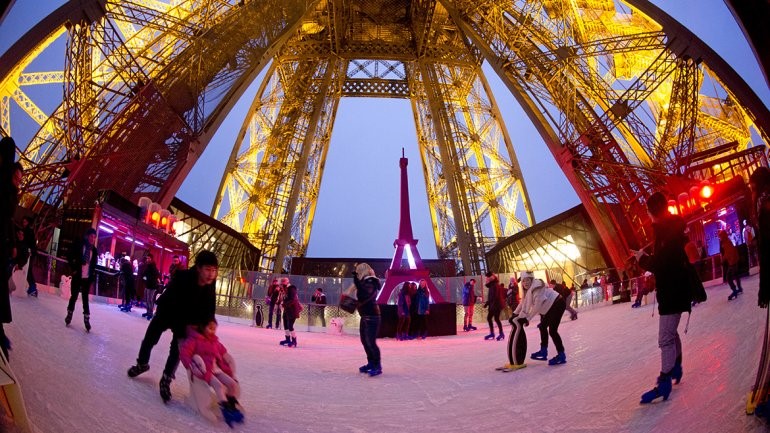 4. Moscow Gorky Park. It is the largest ice rink in Europe. You will be able to play with the little ones or even practice ice hockey on it.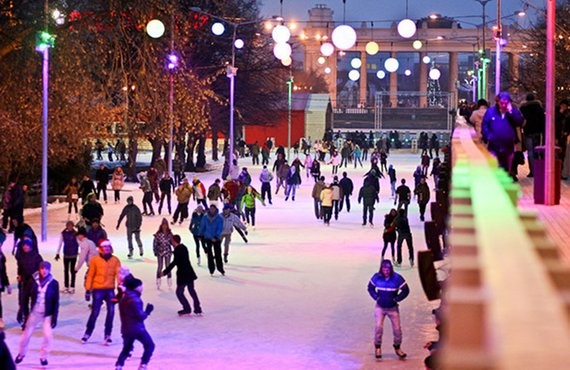 5. John Hancock Centre ice rink.
Located in Chicago, it is the highest ice rink in the world. It is located in more than 300 metres high and the views are spectacular!
6. The oldest ice rink in New York.
You can find the oldest rink of the world (since 1936) at the foot of the Rockefeller Centre. How many movies have been recorded on this rink?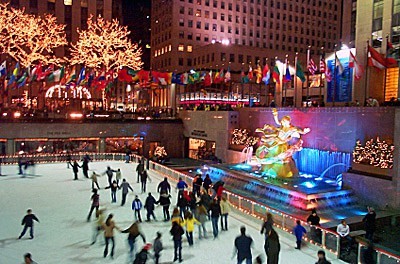 7. Rideau Canal.
Located in Ottawa, Canada. The country of reindeers makes us fall in love both naturally and architecturally. When it freezes in winter, it becomes the longest ice rink (7.8 km) of the world. Its freezing is natural, so in its route you will be able to contemplate the spectacular buildings of the Canadian Government.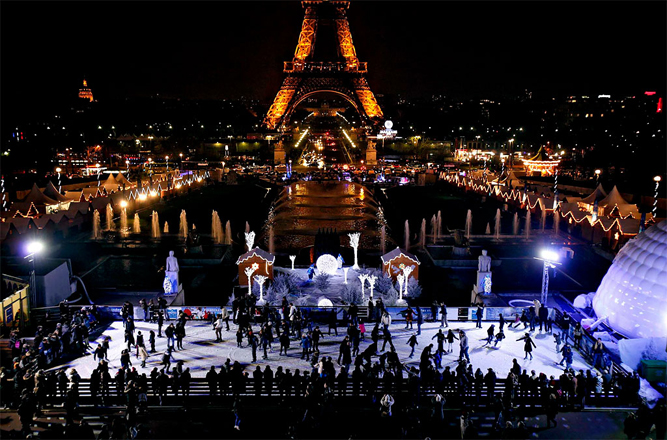 8. Shichahai Lake.
Let's travel to Pekin, China. We are talking about three connected lakes which create an amazing route.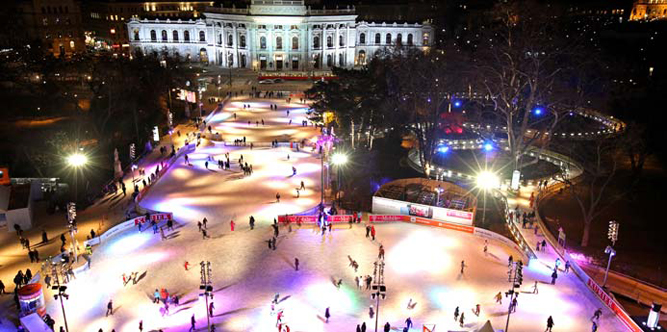 9. Courmayeur Mont Blanc.
Of course, our beloved Italy must be one of these destinations. Located in the Aosta Valley, its dimensions are Olympic. Whether it's Summer or Winter, the Courmayeur ice rink offers a wide programme whose main audience are children. In case you don't like ice skating, as it is located in a sport's centre you will be able to practice other types of activities such as tennis, football, Pilates, going to the spa, etc.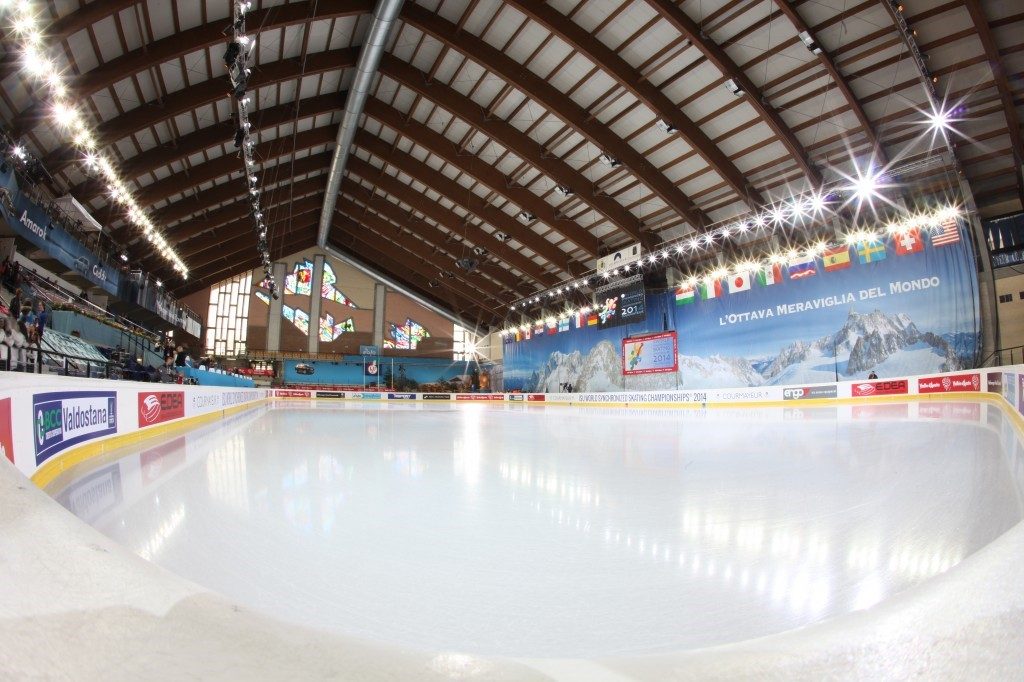 These rinks are as fascinating as drinking a good cocktail full of Ice Tech ice ;).