Its history, its landscapes, its gastronomy… There are many reasons why you should visit Florence. Now that winter is coming, there is nothing better than having a good coffee, always with the best views. Meet with Ice Tech the best places for drinking a coffee in Florence.
The Biblioteca delle Oblate in via dell'Oriuolo number 26, behind the cathedral.
One of the most important places in the centre of Florence undoubtedly is the Biblioteca delle Oblate. It consists of three floors connected by stairs and elevators, located in the main entrance of the via dell'Oriuolo number 26. There you can see a small cloister perfectly restored. In order to access the library, you can go from the cloister or from the entrance 26.
This is a centrally located place, just behind the cathedral, where you can enjoy a good capuccino to regain strength and continue your way around Florence.
If your trip is with children do not worry. On the ground floor, next to the cloister, you'll find an area dedicated to kids 😉
And if you want something special, every Wednesday and Thursday from 18:30 the cafeteria prepares snacks. Do not miss them!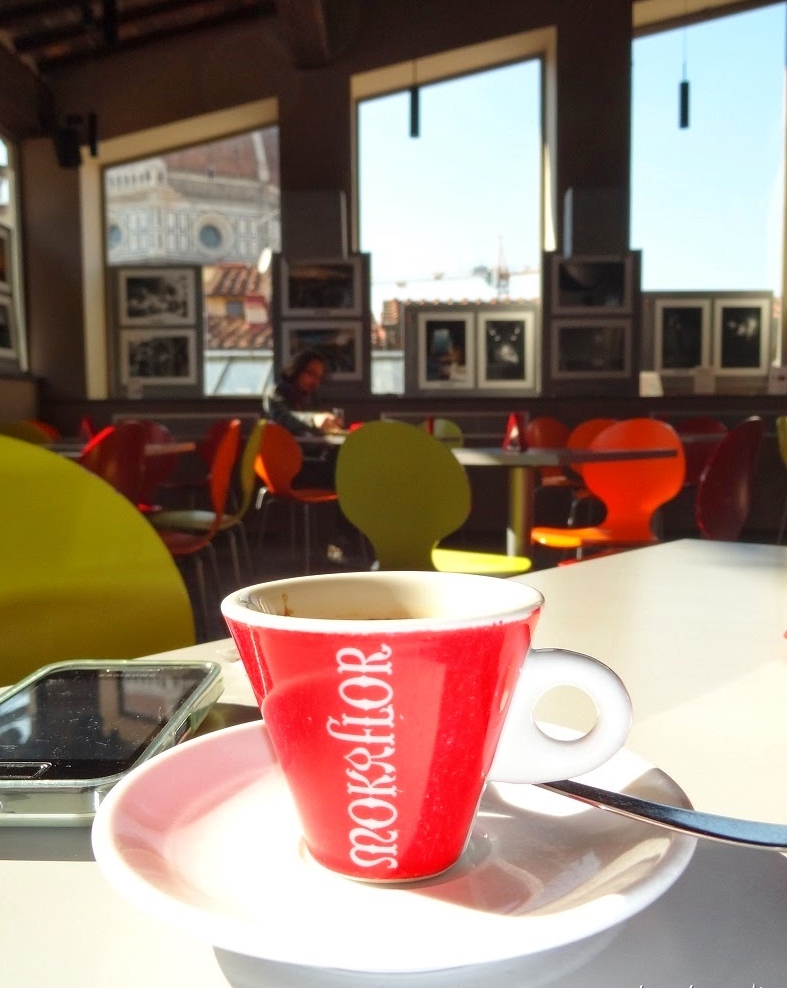 Cafeteria Rivoire, in the Piazza della  Signoria.
In this case, the main role is for cocoa, chocolate specialties highlight in the window, isn't it great? Undoubtedly, the atmosphere of the place is very nice but it can not compete with a good hot chocolate served on the terrace in front of the Palazzo Vecchio lighted at sunset.
Palazzo Vecchio at sunset seen from the Rivoler cafeteria.
Only a few palaces are as nice as the Palazo Vecchio and when it is lit it becomes an idyllic location. From this cafe you can have a delicious coffee or a rich cocktail with Ice Tech ice with wonderful views, don't you think?
Florence has a lot to offer to tourists and Florentines, and certainly between museum and museum, shop and shop…. You will need some time off to keep your energy 😉