If you are a strong emotions and sensuality lover, this cocktail will enchant you. From Ice Tech we would like to tell you everything about the ice world and, if they are cocktails, even better. Would you like to know more? Don't stop reading.
Between the sheets.
Being different is the best definition of this successful cocktail. Its mixture of strong liquors and liqueurs with a little hint of lemon will hook you up.
It was invented in the 1930s by Harry MacElhone, the owner of the New York bar in Paris. He was not a typical barman; he even wrote a book exclusively dedicated to his cocktails.
This cocktail comes from Sidecar, another of the great cocktails developed by this cocktail master.
Its suggestive name is just the peak of the Iceberg of its flavour… It is essential to share it! 😉
Its strong taste makes it ideal to take it at night, before going to sleep in order to enjoy a deep heavenly dream. In fact, it is one of the most popular cocktails in nightclubs in Europe and America.
You're dying to know how to do it, right?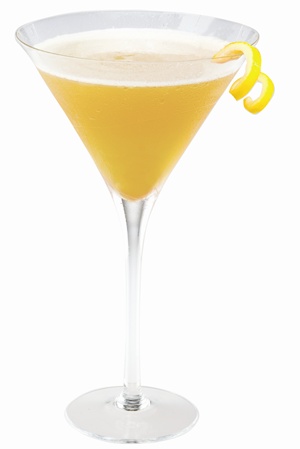 Ingredients
30 ml of white rum.
30 ml of Brandy.
30 ml of Cointreau.
1 squeeze of lemon juice.
Lemon rind.
The preparation is just as simple as the one in any other cocktail.
Add Ice Tech ice, Rum, Brandy, Cointreau and Lemon Juice in the shaker. Shake it well and with love.
The mixture is poured into a glass previously cooled in the freezer and decorated with a lemon or lime rind 😉