In summer, with an often asphyxiating heat, it is sure that there are many who think about enjoying their holidays at Frozen Paradises. In Ice Tech we recommend and discover you Iceland, the ice caves' destination.
Last year Iceland opened the largest ice cave on Earth made by men. It is a tunnel dug beneath the second largest glacier in Europe, the Langjökull. The Route is amazing! You can see the glacier from the inside, it's a unique experience.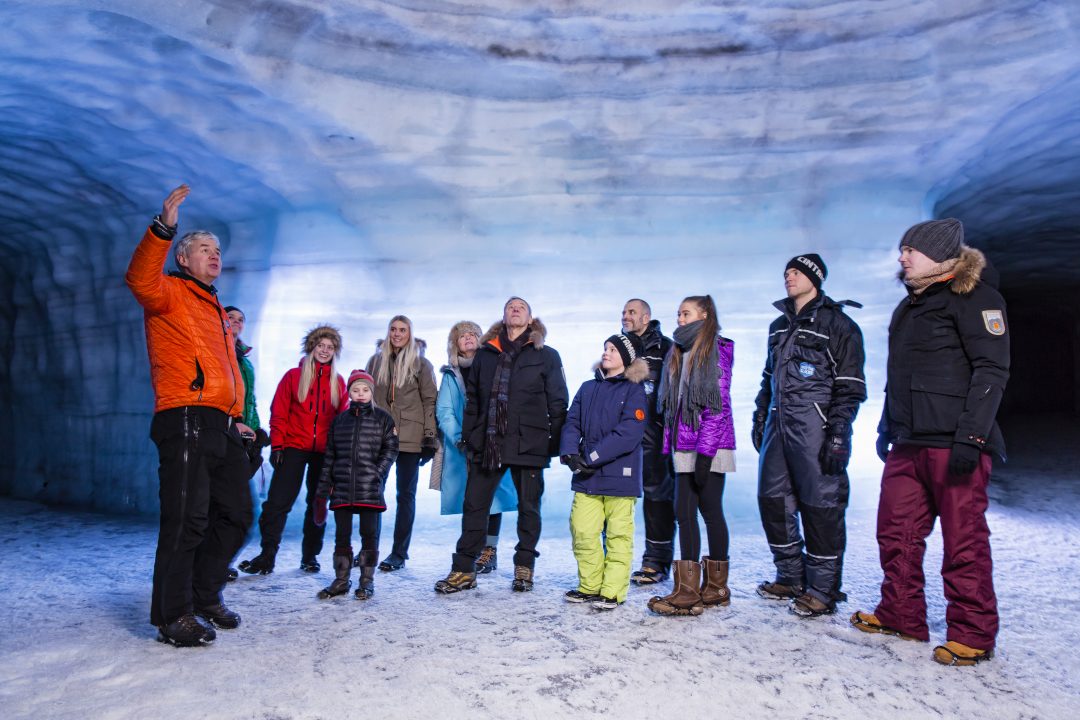 It is a breakthrough from the research point of view, since it is intended to be a major center of interpretation of glaciers and global warming. In addition, for the more adventurous, it is also a great place for weddings and events.
The attraction has taken four years and it has cost 2.5 million dollars. We can make a first tour of its rooms thanks to this video.
All this experience begins with the transfer of tourists held in a eight-wheeled truck adapted to ice. The tours usually leaves from Húsafell, a town that is an hour and a half away from the capital city.
The tour inside the cave lasts about an hour. The floor of the cave is made up of snow and ice, it is slippy and wet, so crampons for safety reasons are provided. In addition to the route through the cave, the tour ensures a stroll along the surface of the glacier.
A unique and unforgettable experience you shouldn't miss!