When talking about charming towns, Italy brings them together. When we think of tourist sites, sometimes we need the tranquility of the villages. At Ice Tech, we travel to San Gimignano, the city of a thousand towers you will fall in love with.
San Gimignano
Between the hills of Val d'Elsa, within the wonderful Siena, lies this charming village surrounded by a wall that gives it a medieval touch.
You will be able to enjoy its immense wheat fields, vineyards and old burgs, but above all, you will experience its delicious cuisine as well as its exquisite flavours.
San Gimignano is an example of architecture and landscape power, so it is part of one of the most precious treasures of the UNESCO.
It is a trip to the past, being one of the few city-states of all Europe that is still perfectly preserved.
What will most attract the attention of the people are their spectacular and unmistakable towers, being a symbol of power to see who was able to build it higher.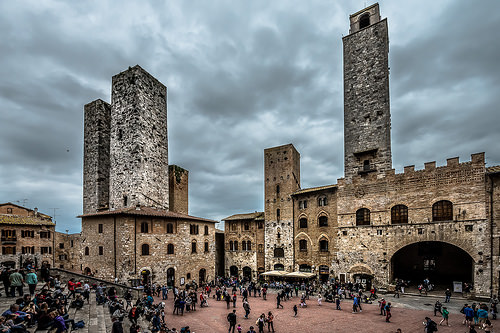 It was an example of economic wealth until the middle of the fourteenth century, thanks to the merchants and pilgrims who travelled along the San Francisco route. The latter still crosses the burg, dividing it into two parts.
In addition to this, there was a period of architectural renovation, enlarging the walls and building numerous palaces, where churches and convents where works of art that prevailed.
If for some reason the town is famous, it is for the production of Vernaccia, one of the best Italian white wines. It is the first Italian wine with Denomination of Controlled Origin (DOC) in 1966. This is only produced in the interior of the place, being able to appreciate the vineyards on the way from Poggibonsi to there. You can find two categories: the young and the reserve wine. The first one is served fresh, at a temperature of 10°C accompanied by starters or fish dishes. The reserve is served less cold than the youth one (14-16ºC) and it can be accompanied with all kinds of dishes.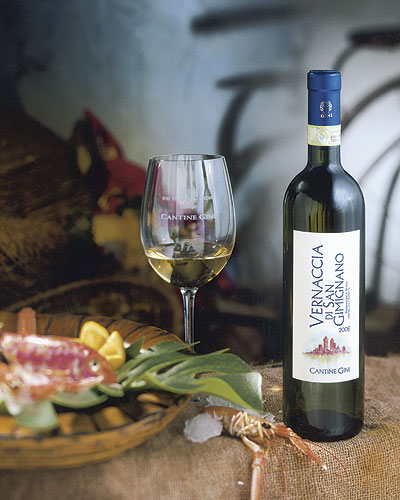 Spectacular views and good gastronomy, are you sure you want to miss it? 😉